what type of ukulele?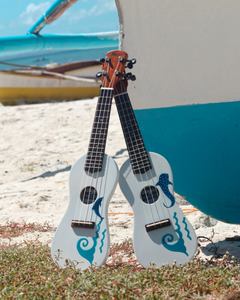 Travel - Soprano
Travel Ukulele focused on the portability of this ukulele with its thin body while maintaining a quality sound. So if you are a traveler who loves music, then this is for you.
SHOP TRAVEL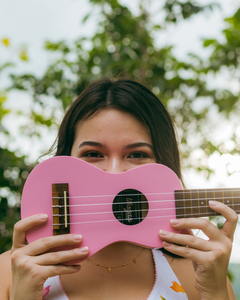 Ursula - Soprano
Wagas Ukuleles centered our attention on the colors of this ukulele, selecting one for each personality type. Interested in finding out which one suits you best? Then this is for you.
Shop Ursula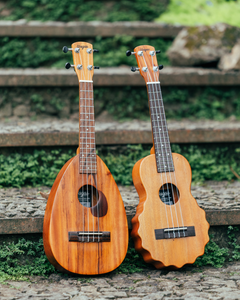 Traditional - Concert & Tenor
We created a ukulele that redefines tradition with its vibrant sound, brought about by its unique crafting process. So if you love stepping outside of the box, then this is for you.
Shop Traditional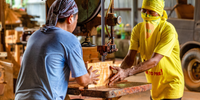 Why We Are Different
Traditionally, the wood is bent to form the sides of the ukulele body but Wagas cuts from solid block mahogany. It offers a full-bodied tone despite the implementation of a unique production. So it brings a different approach to ukuleles with designs inspired by everyday objects.
Read our Story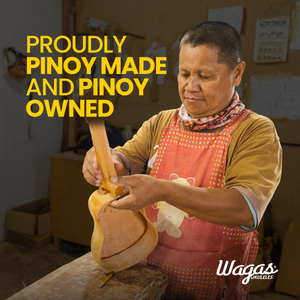 5 Star reviews
Very handy, stylish and it sounds great! At first I was hesitant to order cause it'd be coming from Cebu to Manila but they packed it well. Bubble wrap and box made it safe. No damage at all. Thanks seller! Happy customer here. No regrets. Perfect for my escapades! I love my travel ukulele! 🤩

teddyloveko
Very good I bought this uke for my 9-year old daughter. My heart skipped upon opening it. After tuning it, we did a sound check and it really really sounds good. Shipment was really fast. The item was securely wrapped. I will definitely recommend Wagas Ukelele to my friends!!!

rcabs78
Very handy ukulele. Sounds traditional, parang feeling mo nasa beach ka.

steviessuccies
Super satisfied sa ukulele na nabili ko. Matibay at maganda ang pagkakagawa. Di talaga tinipid sa materyales hehe. Super B din yung customer service nila, very accommodating nakakadagdag ng pogi points. I highly reccomend this shop. Kaya guys bili na kayo sa shop na to. Super duper legit sa ganda. #Supportlocal

mjgg93
What you get in-person is so much better than what you see in the photos. You can really tell that this ukulele was built very articulately. Super perfect for me. Worth the more than its price! The seller is very responsive and respectful. The staffs' values mirrored a lot in terms of the quality of their ukuleles. I will definitely order again soon!

den0209
It took a while to receive but seller is reassuring. Smooth transaction and very well packaged. Service and product quality as its best. Will surely buy again. I bought this extra for my travel to be handy but it exceeded my expectations. I think I'll use this more than my first bought ukulele.

ailen07
Everything about this is definitely worth the wait! You can feel the sincerity in making the ukulele just by looking at how great the quality is. Also kudos to the team to wraping the ukulele to the extre mile just to make sure that my ukulele will arrive to me safely and thank you for some freebies! 🥰 DEFINITELY WORTH THE MONEY! 😊 Support local! 🥰

shanniegchiqui
Sobrang nagustuhan ng anak ko! I'm so happy with my purchase. Thank you po!

ghenheart
Thanks Wagas, no regrets. Simply the best!

therealmccoy2019
Customized Ukuleles
Handcrafted Personalized Ukulele Gift for You or Your Loved Ones
Over the last 5 years, we've been bringing to life the designs of our customers at our small factory on the Island of Cebu with the help of our talented craftsmen. 
So, you've got a design in mind? Let us know. We can create various designs for you together with our team. Send us a message for more details about the pricing, process, and samples.
Please note that each customized ukulele could take up to 10 to 20 days to craft depending on the complexity of the design.
Price for each custom design varies. Please send us a message on our FB page or email us to learn more about how we can bring your design to life.
How to Order
Our Store Location
Buy our ukuleles near you: